Would you like to be able to work in Thailand? Do you want the opportunity to work in tropical destinations around the world and have the deep blue ocean as your office?
Well then, you might want you think about becoming a scuba diving professional and Go Pro, in Phuket.
The professional ladder begins with the PADI Divemaster course, which you can take here in Thailand with Super Divers. Afterwards, you can move on to the PADI Instructor Development Course IDC with our partner IDC center.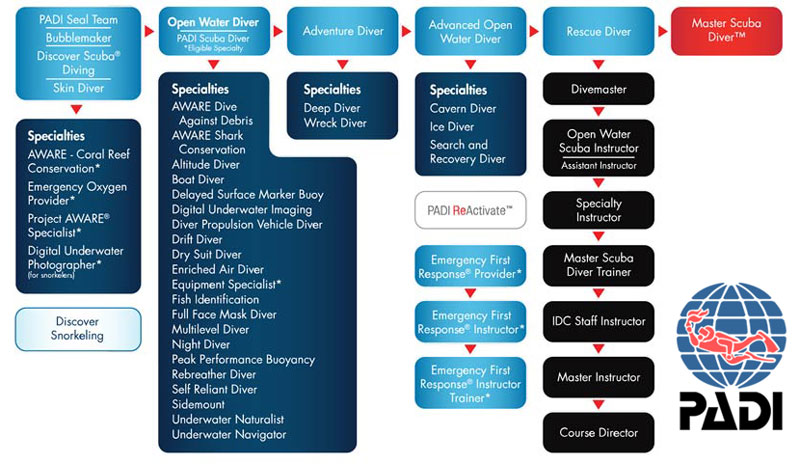 PADI divemasters spend most of their time having fun scuba diving.
As a PADI Divemaster your duties will include leading dives, running dive boats, assisting PADI instructors on PADI courses and other dive center roles. Most PADI Divemasters spend a majority of their time actually working with customers and leading them on dives, which in Phuket means the dive sites located at Racha Yai, Racha Noi, Phi Phi, the deeper sites at Anemone Reef and Shark point, and even the Similan islands on a liveaboard. You will be getting plenty of dive experience, and will also learning from dive professionals higher up the ladder as you move towards becoming a PADI Instructor.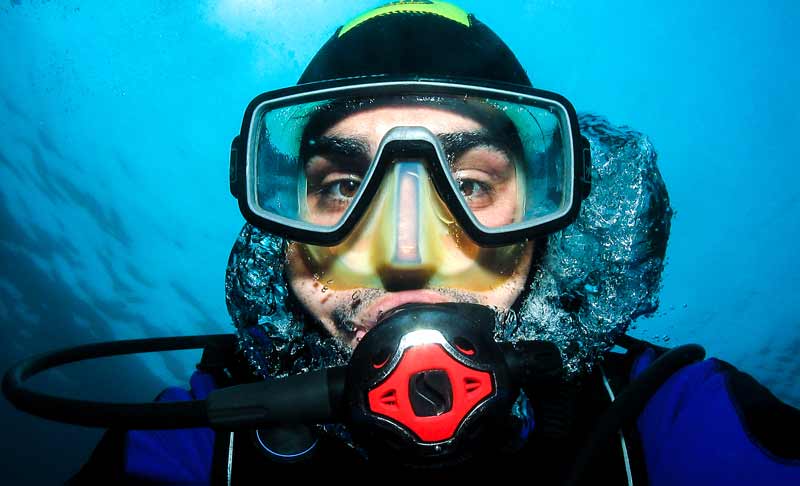 Take the PADI divemaster course at a pace that suits you!
The PADI Divemaster course at Super Divers can be started at any time providing you meet the pre-requisite conditions such as already being a Rescue Diver and having logged at least 40 dives (see the Super Divers Divemaster course page for full information). It is broken down into knowledge development where we take your dive theory to a higher level, water skills and stamina tests, as well as practical application where you are working in real-life Divemaster roles. The course can be done in as little as two weeks although it is usually spread over four to six weeks. Contact Super Divers to arrange your PADI Divemaster course and climb the first step of the PADI professional ladder.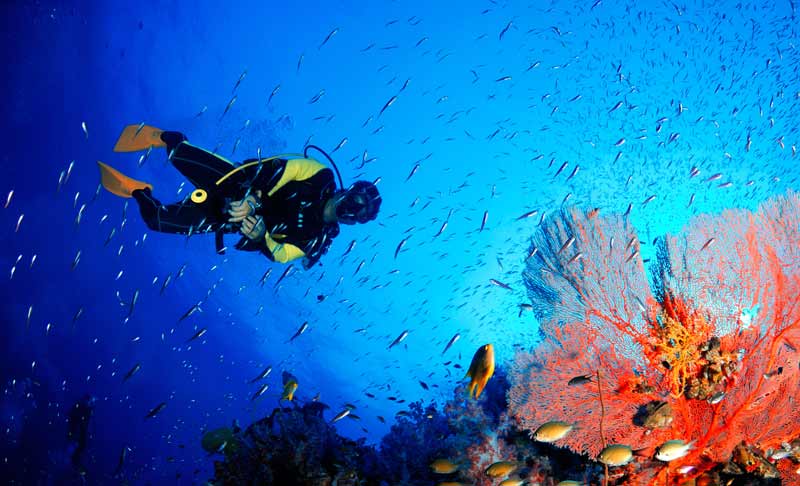 Progress from a PADI divemaster, to PADI instructor!
If you are already a PADI Divemaster, then it is time to think about becoming a PADI Instructor, which offers you a much greater chance of finding work in Phuket, Thailand, as well as the rest of the world. To become a PADI Instructor in Phuket you must take a PADI IDC with a PADI Course Director. The IDC is spread over 10 days and involves classroom and in-water presentations from a PADI Course Director and PADI IDC Staff Instructors. There are also dive theory and Standards and Procedures exams. Candidates will then give their teaching presentations, which the staff will evaluate and provide feedback on before they go to the PADI Instructor Examination, which is held locally in Kata Beach in Phuket. The IDC brings your diving to a whole new level in your ability to pass on the gift of diving to more people so they can experience the underwater world, and offers you the opportunity to have a dream job. Contact Super Divers for more information on the PADI IDC.
Super Divers in Phuket also offer the opportunity to combine your PADI courses into a single dive career package, which can save you money on buying the courses individually and comes with extras such as accommodation, full sets of scuba diving equipment and lots of diving. You can start a dive career package from any level in scuba diving up to Instructor. Contact Super Divers  for more information.

Get a life and become a PADI professional!!
Take the next step in scuba diving and give yourself the opportunity to work in Phuket Thailand or anywhere else on the planet that takes your fancy. Super Divers can also advise on the best course of action to get a work permit in Thailand as well as finding a job once you have completed your professional training. Start with the Divemaster course and move onto the IDC, and if you have the time then combine all your training into a package over several months here on Phuket. Live the dream!