padi 5 star
PHUKET SCUBA DIVING CENTER
FAQs – Frequently Asked Questions
Of course, we receive many FAQs (frequently asked questions) from guests booking their Phuket scuba diving courses, day trips, or Similan liveaboards with us. Below are some of the more common questions we get asked. Please contact us if you have any questions not answered below. Thanks! 
F.A.Q.s
Does Super Divers like most Phuket dive centers charge extra for credit card payments?
We have no credit card surcharges whatsoever
Are you a real dive center or just an online entity?
We are a genuine PADI 5 Star Dive centre, located in Patong Beach, Phuket. We are open from 8:00 am until 8:00 pm daily. You can find us here on Google Maps.
What is PADI?
PADI is the world's largest scuba diver training organization PADI members, like Super Divers, have proven to adhere to strict training and safety as outlined by PADI. Think of it like quality assurance. We have been awarded the PADI 5 Star Dive Centre rating by PADI. Our PADI dive centre number is S-22241.
How do I pay for a booking, if I decide to make one??
We keep things as streamlined as possible for guest convenience. We can online payments by credit card or PayPal and we accept cash or credit cards in the dive centre.
I can't swim. Can I still scuba dive??
Yes, non-swimmers can still participate in scuba diving safely by taking the PADI Discover Scuba Diving day trip, which includes three dives. No swimming ability whatsoever is required and you'll be looked after during the dives by our PADI instructors. Dives will be to a maximum depth of 12 meters / 40 feet and each dive will last up to 50 minutes.  We don't cut corners. We have taken thousands of non-swimmers diving and we have a 100% perfect safety record, with no dive related accidents since we began operations in 2010.

Do I need to take a medical to take a PADI course?
Guests taking any PADI course with us need to complete & sign the PADI medical statement. If  guests answer no to all the questions & sign the statement, they can begin diving. If a guest answers to any of the questions, they will need a certificate from a doctor stating that they are fit to dive. There are doctors clinics all over Phuket that offer this service, which takes a few minuites and costs a few hundred Baht.
Will I get cold while scuba diving in Thailand?
It's unlikely. The tropical seas temperatures around Thailand are 29c / 84f all year around. It's possible to dive in swimwear, but we provide 3mm wetsuits anyway to give divers additional insulation and warmth.
What about flying after diving?
Current D.A.N. (Divers Alert Network) recommendations state that after multiple no-decompression dives per day, or multiple days of diving (Liveaboard diving included), a minimum pre-flight surface interval of 18 hours is suggested. Why? Because your body absorbs nitrogen while scuba diving and it takes severl hours for the gas to naturally dissolve and leave your body. If you were to fly immediately after scuba diving, because the cabin pressure is less lower at altitude than it is at sea level, the nitrogen dissolved in your body could form bubbles, which could cause life threatening medical complications.

How long should I wait before I can fly after diving?
18 hours. If you're diving with us on a day trip or course, you shouldn't fly until after 11:00 am the following day. Liveaboard guests should leave 24 interval from their last dive until flying.

Are there power sockets on the dive boats?
Yes. They output 220v.

What happens if the weather is bad?
We cancel a handful of day trips each year because of weather, in the interests of customer safety, which is a top priority. However, we don't cancel trips if it's raining. We act cautiously and to ensure the safety of the dive boat & passengers we sometimes need to cancel trips if high winds or waves are forecast.
Can non-divers or snorkelers join the day trips?
Yes. We welcome non-divers wishing to accompany their diving friends or family. The price for non-divers or snorkelers is 2,500 Thai Baht per day. This includes return transfers, equipment for snorkeling, breakfast, lunch, snacks & refreshments throughout the day. However please note, the King Cruiser wreck trip is not suitable for snorkeling.

Can I take any PADI course theory online before I arrive?
Yes, the lions share of the theory for most of our PADI courses can be completed online in advance, at no additional cost. Please message us for further details about how this works for different courses.

Do you cater for vegetarians or special diets?
Yes we do, just let us know at time of booking. Incidentally, no pork served on the dive boats and the food is generally a mixture of western & Asian cuisine, & usually it's excellent.
Is dive equipment includes in your prices?
Equipment is included with all PADI courses. With our day trips for certified divers it's an additional cost of 600 Thai Baht per day, as often certified divers bring their own equipment. For Similan liveaboards it's also usually an additional cost unless we state otherwise. Equipment renatal costs for liveaboards vary, but it's usually around 500 Thai Baht per day. If you're unsure, please ask us.
Do you include dive computers with equipment?
We include dive computers for students taking PADI courses with us at times when they need one. Certified divers taking day trips or liveaboards guests may rent one if they require one. Although they are optional on our day trips, some liveaboards have made them mandatory for safety, due to divers completing four or five dives a day for several days.
What are Phi Phi National Park fees?
These are fees the Thai authorities collect from tourists including scuba divers, entering a National Park or National Marine Park. They are subject to change. Currently there is a 600 THB National Park fee for scuba diving at Phi Phi. Guests must pay their own Phi Phi National Park fees in cash while on the dive boat. Ocassionally, the police fail to come to the boat to collect the fees, in which case guests don't have to pay them.
Do you include scuba diving insurance for your PADI courses and day trips?
Yes, we do. We provide basic dive insurance cover for all our guests.
Is scuba diving insurance included if I book a liveaboard?
No. Guests embarking on a Similans liveaboard are required to have their own dive insurance. DAN (Divers Alert Network) offer affordable & comprehensive dive insurance.
I can't find my dive certification card. Can I still dive?
Yes. We can check dive certifications online in the PADI database. We'll need your full name as it was shown (Including any middle initial) on your PADI cert card, and also your date of birth.
I have never dived before. Can I learn to dive in the Similans?
No, sorry. Under Thai law, scuba divers diving in the Similan Islands must be certified to PADI open water level or higher.
So I can take a Similans liveaboard if I'm PADI open water certified?
Yes, but the maximum depth for open water certified divers will be 18 meters. Divers with the PADI advanced certificate will have a maximum depth limit of 30 meters. Open water certified divers wanting to dive deeper than 18 meters will need to take the PADI Advanced Course either before, or during their liveaboard. The PADI Advanced Course can be taken on all Similan liveaboards. There is also an option on some liveaboards to take a PADI deep adventure dive. This is a lot cheaper than the full PADI advanced course, but will allow them to then dive to a maximum of 30 meters.
When is the Similans liveaboard season?
The Similans scuba diving season runs from mid-October through to mid-May. The Similans are closed to all tourism outside of this period.
What are Similan National Marine Park fees?
Similan Marine Park fees start at 700 THB for a scuba diving day trip & increase with the number of days spend diving in the Similans. Marine Park fees for a four night Similans trip are currently 1,800 THB for scuba divers. Similan marine park fees must be paid in Thai Baht (cash) to the tour leader on the liveaboard, from whom the police will collect the fees at some point during the trip.
Can I dive on Nitrox on a Similans liveaboard?
Yes, although usually there an additional charge for nitrox.
Do you provide DIN adapters for guests that need them?
We provide them free of charge for guests taking PADI courses or day trips with us. Most liveaboards also provide them for free, but some charge around 200 Thai Baht per day.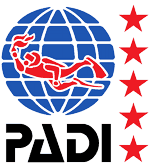 Focused on our guests, not on our competition!
We don't just meet expectations, we exceed them!
We're not perfect, but we fix things if they go wrong!
Our customer service comes before profits!
Unrivalled 100% safety record since opening in 2010!

Super Divers Phuket
5/13 Hat Patong Road,
Patong Beach, Kathu,
Phuket,
83150
Thailand
• What'sApp Business: +44 7462-855-750 (General info & bookings)
• Miss Gob: +6680-096-9684 (Transfers & What'sApp in Thai & English)
•
Josh: +6687-624-0674 (

Thai number - info in English)