padi 5 star
PHUKET SCUBA DIVING CENTER
Racha Noi and Racha Yai Phuket Diving Day Trips
Phuket diving day trips to Racha Noi and Racha Yai run daily throughout the year. Known for having good visibility, mild currents, manta ray sightings, gently sloping coral reefs plus several deeper areas with shipwrecks, Racha Noi & Racha Yai Phuket diving day trips suit both beginners, as well as experienced divers
Koh Racha Noi and Racha Yai Phuket Diving Day Trips
Suiting scuba divers of all levels of experience, Racha Noi and Racha Yai Phuket diving day trips include three dives. Usually, the first two dives will be at Racha Noi, with the third and last dive of the day trip at Racha Yai. Situated just 25km south of Phuket, Racha Noi is a tropical jungle paradise surrounded by white sandy bays, fringed with lush banana and coconut trees. It's said, Thai people believe the island to be haunted, which may explain why it remains uninhabited by humans. However, undeterred by the ghosts it seems, a colony of wild goats has colonized the island and can often be observed around the edges of the bays.
Larger than Racha Noi and only 17km south of Phuket is the island of Racha Yai. Assumingly, Racha Yai isn't rumored to be haunted as it's home to several large resorts and a small sea gypsy community. The great thing about both Racha Yai and Racha Noi in regards to scuba diving is that on windy days, when the sea can be choppy, dive boats can find calm bays with safe and interesting dive sites.
Encounter Manta Rays on Racha Noi & Racha Yai Diving Day Trips
Over a decade ago, some Racha Islands dive sites suffered from coral bleaching in the shallower areas. Thankfully due to many local initiatives the corals and marine life which depend on a healthy coral ecosystem are once again beginning to flourish. Racha Noi was, and still is the only local Phuket scuba diving area, including Phi Phi, where it's common to encounter giant manta rays. In fact, 99% of all manta ray sightings around Phuket and Koh Phi Phi, are during Racha Noy and Racha Yai Phuket diving day trips. The mantas arrive when the conditions are right and stay for several days or even weeks at a time. The east coast dive sites of both Racha Islands are where the better dive sites lay, fully protected from any monsoon winds or waves. Subsequently, it's not unusual for visibility to exceed 40 meters during the monsoon months. People wishing to dive with manta rays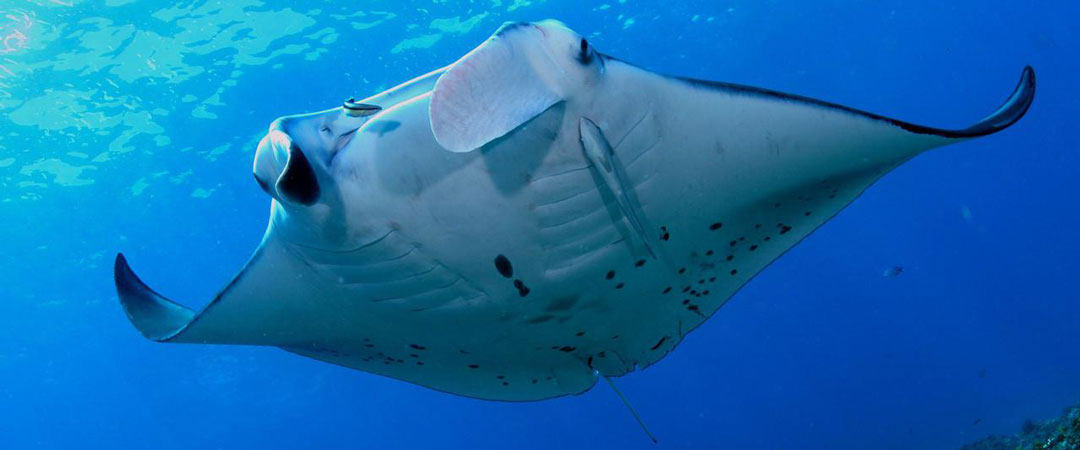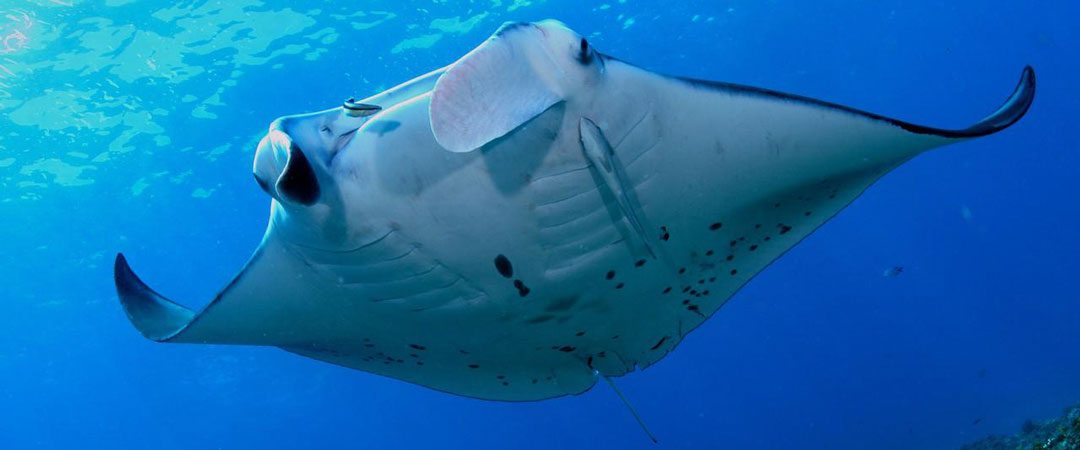 Although not as rich in marine life as Phi Phi, Racha Noi and Yai diving trumps Phi Phi in several areas. These include better visibility, less challenging dive sites with mild currents and there's always a chance to see a giant manta ray at Racha Noi. Also, as the boat has to travel less distance, the Racha Noi and Racha Yai Phuket day trip is a shorter day, returning to the pier up to 90 minutes earlier than the Phi Phi day trip boat. In addition, the Racha Noi & Yai dive sites are protected from and wind and waves which make it a more comfortable trip in choppy conditions. Importantly, while divers must pay an additional 600 Thai Baht in National Park fees to dive at Phi Phi, there are no additional fees to pay for diving at Racha Noi and Yai.
Other than manta rays, possible marine life to see at Racha Noi and Yai includes various species of moray eel, lion fish, scorpion fish, blue spotted stingrays, bat fish, trigger fish, barracuda, sea moths, banded sea snakes, turtles, clown fish, trumpet fish, groupers, angel fish and much more.
Focused on our guests, not on our competition!
We don't just meet expectations, we exceed them!
We're not perfect, but we fix things if they go wrong!
Our customer service comes before profits!
Unrivalled 100% safety record since opening in 2010!
Racha Yai & Racha Noi Phuket Diving Day Trips
Racha Yai scuba diving day trips from Phuket are available daily throughout the year and include diving at Racha Noi. 
Complimentary hotel transfers from Phuket start at 7:15 am. The dive boat departs from Chalong pier at around 8:15 am and guests are served breakfast, assemble dive gear, receive dive briefings and can relax before the first dive at Racha Noi. There are two dives at Racha Noi with lunch served between the dives. The third dive will be at Racha Yai. The dive boat usually arrives back at the pier at around 5:00 pm to 5:30 pm. Guests transfer back to their Phuket hotels for around 5:30 pm to 6: 30 pm.
Diving day trips to Racha Noi and Racha Yai are suitable for all levels of diver from no experience to seasoned veterans . Dives will usually have a max depth of 18 meters buy groups of advanced divers may dive deeper depending upon the dive guides dive plan.
Super Divers keeps group sizes small. This usually means two, or sometimes three guests with one of our experienced and friendly professional divemasters or instructors. This ensures higher quality dives and an increased level of safety.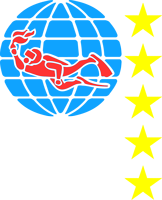 Price 3,900 THB per person!
(Equipment 300 THB extra if required)
Price Includes
Scuba diving insurance.
Three dives. Usually but dependent on conditions, two dives will be at Racha Noi with the third dive at Racha Yai.
Complimentary return transfers from Kamala, Patong, Karon, Kata, & parts of Rawai, Nai Harn & Chalong on days two and three (from other areas additional charges may apply).
Breakfast, lunch, snacks and refreshments on the dive boat.
Tanks & weights.
No surcharge for credit or debit card payments.
A friendly team with patient, adaptable & experienced divemasters and instructors.
Excellent customer service & a perfect 100% safety record.
Price Excludes
Scuba diving equipment. We can provide a full set of good quality equipment for 300 THB per day.
Boat transfers from areas outside the complimentary pick-up areas. (We can though arrange private transfers at cost price on request).
Underwater photos and video are from dive staff on the boat as an optional extra, usually for 1,000 THB. Please note, this is not a Super Divers service, but a service provided from the dive staff on the boat as a way to make a little extra beer money.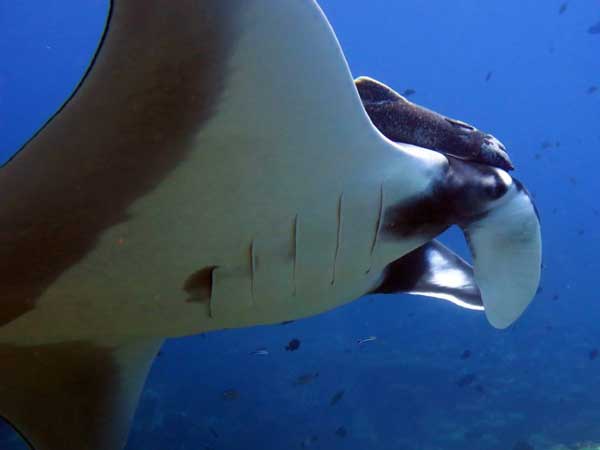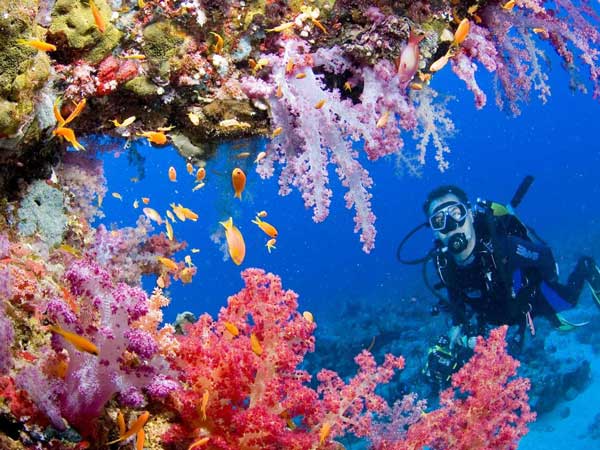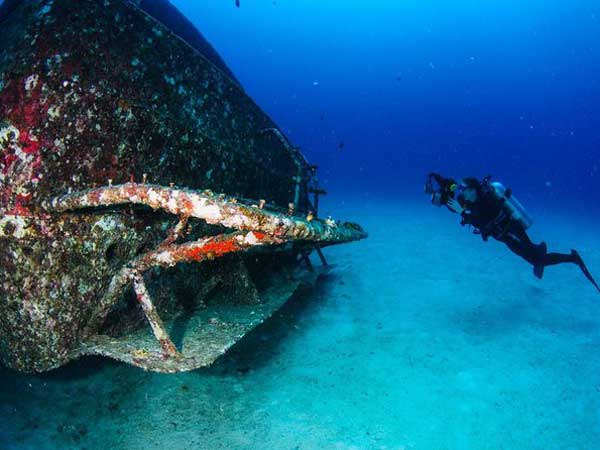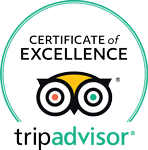 Amazing experience with Super Divers
I always do a lot of research when picking activities when it comes to holidays, and choosing a dive school was no different. After days of reading reviews, I chose Supers Divers to do my PADI open water course and I have absolutely no regrets.... more.
Phuket Diving Day Trips & Similan Liveaboards 
We also have other Phuket diving day trips to choose from and a selection of top quality Similan liveaboards.

Koh Phi Phi Islands
Three dives / 3,900 THB
Includes Shark Point
Suits all levels
Equipment 300 THB if required

King Cruiser Wreck
Three dives / 3,900 THB
Includes Shark Point
Exciting dive!
Equipment 300 THB if required

Similan Liveaboards
3 nights from 14,600 THB
Best diving in Thailand
Maybe mantas & whale sharks
October to May

Super Divers Phuket
5/13 Hat Patong Road,
Patong Beach, Kathu,
Phuket,
83150
Thailand
• What'sApp Business: +44 7462-855-750 (General info & bookings)
• Miss Gob: +6680-096-9684 (Transfers & What'sApp in Thai & English)
•
Josh: +6687-624-0674 (

Thai number - info in English)